WHY JOIN OLG
When you join OLG, you'll begin an exciting career that also helps improve life in Ontario because 100% of our profits are reinvested in the province.
You'll experience a collaborative, innovative environment while helping to deliver fun and exciting entertainment experiences for our customers. You'll be encouraged to think big, move fast, and welcome change because at OLG, we're always taking our game to the next level. 
Ready to become an OLGer? Find out more about our teams and how we work, play, and win together.
GAME ON – OLG'S STRATEGIC PLAYBOOK
Be leaders. Change the game. Help grow Ontario. Our Game ON strategy is helping us make bold transformations to become a leader in the entertainment industry. As we re-shape our business, we are unwavering in our purpose to deliver meaningful benefits for the people of Ontario.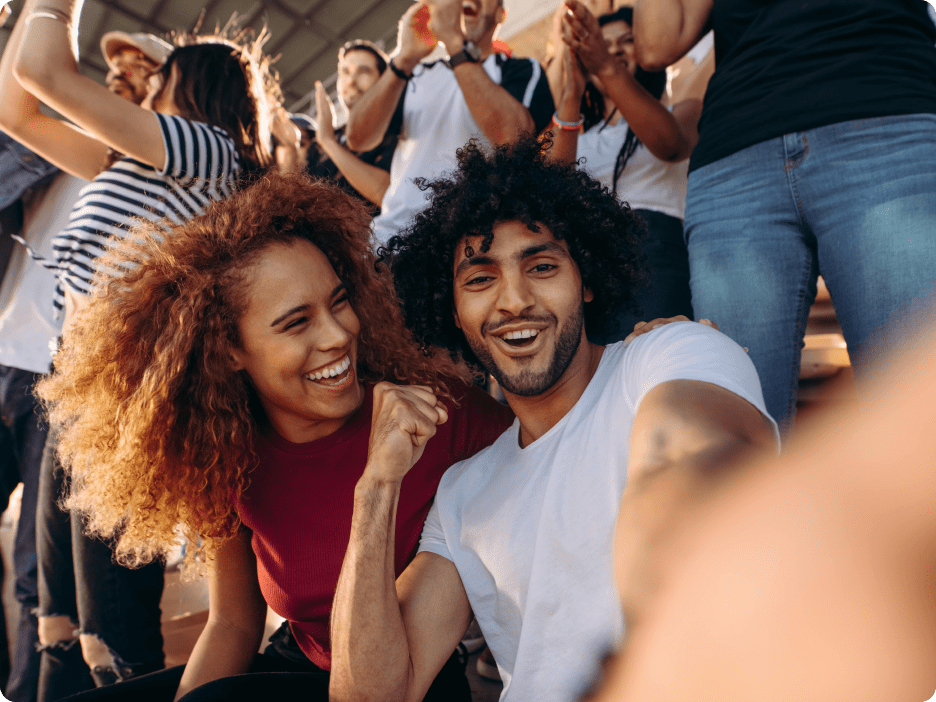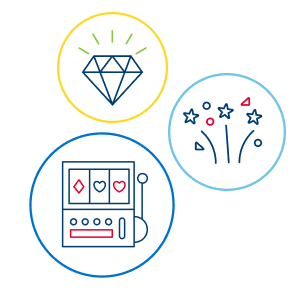 BUILD A WINNING CULTURE
Fun. Inclusive. Performance-driven. We are dedicated to building a culture that helps our employees bring the best version of themselves to work.
DRIVE GROWTH IN DIGITAL GAMING
We are thought leaders and innovators, driven to own the customer experience by providing best-in-class digital gaming applications.
INVIGORATING LAND-BASED GAMING
We are helping our gaming partners create vibrant, fun-filled exciting experiences at casinos, horse-racing tracks, and charitable gaming sites in Ontario, setting the stage for future opportunities and growth. All with an oversight lens of responsible gaming.
IMPROVE LOTTERY DISTRIBUTION
We are always innovating. Developing new and exciting products and channels to make lottery a fun way that all adult Ontarians can Bring Home the Win and give back to the province.
KNOW OUR PLAYERS
We're discovering, learning, and re-defining how players interact with every aspect of OLG's business so that we continue to provide best-in-class experiences for our customers in a safe and responsible way.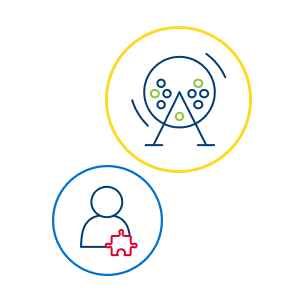 Discover the OLG Experience
At OLG, not only do we care for Ontario, we also play as one team, and celebrate our differences. Take a look around and discover why Forbes named OLG one of Canada's Best Employers.
"When you work for OLG, you feel valued. I really love working for OLG."
– Amy Montanini
Senior Training Specialist
"100% of our proceeds go right back into our communities. […] We give everything back. Together, we can do it."
– Tyjondah Kerr
Director Program Development & Delivery
"Knowing that we care and give back to the people of Ontario is what makes us proud OLGers."
– Ajay Jayakumar
Purchasing Administrator
A MESSAGE FROM OUR CEO
"For the best and brightest Ontarians looking for purpose in their work, OLG is a top choice employer. That's because we are a company in transformation with a drive to be a gaming market leader that provides great entertainment experiences for customers, while delivering meaningful benefits to the people of Ontario."
– Duncan Hannay
President & CEO
Ontario Lottery and Gaming