OLG is a Pre-Approved CPA Training Office in partnership with the Chartered Professional Accountants of Ontario (CPA Ontario).
Through the corporate head office in Sault Ste. Marie, university graduates registered in the CPA designation program will have the opportunity to earn practical qualifications while working towards their designation.
OLG is looking for eager, engaged, and committed candidates who are focused on continued learning and development and committed to a real-world experience in finance.
This is an exciting opportunity for new graduates to:
gain real-world experience in a challenging, innovative, and unique environment
have the support of a dynamic team of finance professionals
earn hours towards their designation with hands-on training
OLG aims to contribute to the development of our employees to exemplify OLG's organizational characteristics: agility, ownership, empowerment, resourcefulness, and execution excellence.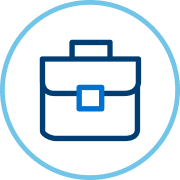 Once you've completed your rotation you will have the opportunity to apply for available roles within OLG.