Experience horse racing today
Thrills await you at one of the 15 racetrack locations here in Ontario. With three breeds of horses and racing all year round, excitement is always close. Plan your visit today at ontarioracing.com.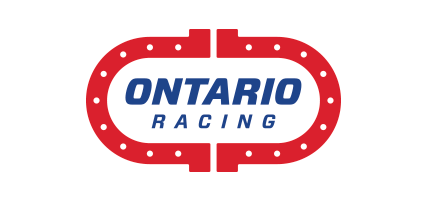 Visit Ontario Racing
Creating jobs and helping Ontario grow
The Ontario Lottery and Gaming Corporation, in partnership with horse racing industry groups and associations, is leading a comprehensive study to quantify the economic impact of the Ontario horse racing sector. The objective of the study is to establish a robust and credible baseline that can be relied upon by industry members to engage in meaningful and productive conversations.
In support of this important initiative, a survey questionnaire will be made accessible through industry associations in early June 2019. Your participation in the survey will help ensure that the study captures a diverse range of data that accurately reflects key economic indicators related to horse racing in the Province of Ontario.
Please be on the lookout for an e-mail containing a link to the survey. If you are not a member of an industry association and/or did not receive the survey and you would like to participate, please e-mail us at horseracingei@olg.ca.
Thank you in advance for your participation. If you have any questions about the survey and/or its content, feel free to contact us at horseracingei@olg.ca.
How OLG supports horse racing
OLG proudly supports Ontario's horse racing industry and is helping to build a more sustainable future for generations to come. In 2017-18, OLG is distributing approximately $93 million in funding on behalf of the Government of Ontario to racetracks to support close to 950 race dates.
OLG is also providing support that puts a focus on horse racing to grow the customer base and ensure the industry has a strong future in Ontario by:
Helping the industry become self-governing
Providing responsible gambling expertise
Providing marketing strategy expertise
Developing new horse-themed products
Providing advice to the Province of Ontario regarding horseracing
IN THE MONEY MULTIPLIER. Lottery ticket photo wins top honours
On April 19, 2018, the 43rd Annual Sovereign Awards took place at the Palais Royale in Toronto. The Sovereign Awards is an annual ceremony that recognizes outstanding contributions to Thoroughbred horse racing.
As a Gold Sponsor for the event, OLG presented the Outstanding Groom Award to Alfredo Ramos, who was recognized for the tireless hours he has spent caring for horses.
OLG would also like to congratulate Dave Landry, who took home top honors in the Photography Category for his photo "Dirt Storm". In 2017, OLG used this photo as the image for the In the Money Multiplier lottery ticket. We are extremely proud to celebrate this prestigious award with Dave.
OLG's new Horse Racing division is:

Creating effective stakeholder relationships to support the needs of the horse racing industry

Contributing to the efficient and effective management of funding through performance measurements.

Sharing expertise to help the industry adopt its own Responsible Gambling program

Developing a strong brand and marketing strategy with the industry
Previous
Next
Making horse racing sustainable
Horse racing is an important part of our heritage and is vital to many rural communities in Ontario. OLG is working collaboratively with the horse racing industry, partner agencies and the provincial government to help build a sustainable future for the horse racing industry in Ontario.
ONTARIO HORSE RACING INDUSTRY PERFORMANCE RESULTS
OLG's horse racing division is contributing to the efficient and effective management of funding through performance measurements. To support this objective, OLG established a working group in early 2016 called the Performance Management Excellence Group (PMEG) that includes representation from:
the Ontario Lottery & Gaming Corporation;
the Ministry of Finance;
the Ontario Ministry of Agriculture, Food and Rural Affairs;
Ontario Racing; and
the Alcohol and Gaming Commission of Ontario.
The PMEG is proud to release quarterly fiscal industry performance results using well-established key performance indicators. This effort is part of a broader integrated performance management system that provides up-to-date facts and information related to the horse racing sector in Ontario.
OLG Presents: Beyond the Track – Yvonne(Breeder)
Not your 9 to 5 job, listen to Yvonne discuss the intricacies of being a Breeder.
WATCH THE STORY
OLG Presents: Beyond the Track – Michelle (Groomer)
Feel the passion and love as Michelle describes her role as a Groomer.
WATCH THE STORY
OLG Presents: Beyond the Track - Jeff (Assistant Trainer)
Dedication and pride are prevalent personalities traits exhibited by Assistant Trainers.
WATCH THE STORY
OLG Presents: Beyond the Track - Mike (Blacksmtih/Farrier)
There is pride in every step as the horse is thundering down the track.
WATCH THE STORY
OLG Presents: Beyond the Track - Tyler (Jockey Valet)
From pride to comradely, listen to Tyler talk about how the role of a Jockey Valet is an integral part of the preparation process prior to each race.
WATCH THE STORY