WELCOME TO THE RETAILER HUB
Find news and information for OLG retailers here.
WELCOME TO THE RETAILER HUB
Find news and information for OLG retailers here.
Become a Lottery Retailer
Apply to become an OLG Lottery retailer today and create a new revenue stream, earning commissions selling Lottery while driving in-store traffic.
41% of Ontario's adult population have played a Lottery game in the past 2 months.
Lottery is the #1 selling product at the front of the store!
In Convenience & Gas, Lottery sells 2x more than the next highest product category! 1-in-5 visit convenience stores primarily to purchase Lottery.
Lottery players spend on average $18 on Lottery per trip.
THINGS TO KNOW BEFORE GETTING STARTED
1

There are minimal setup costs associated with becoming a Retailer. See Initial Retailer Costs below for complete information.

2

A bank account is required for pre-authorized debit transactions. OLG will withdraw funds owing to OLG from this account every Tuesday and Friday. Note that all retailer sales and commissions are applied to retailer invoices produced twice weekly.

3

AGCO license is required.

4

Security deposit may be required.

5

Insurance coverage is required for all installed Lottery equipment.
Ready to get started?
Call OLG at 1-800-387-0098 to get started
INITIAL RETAILER COSTS FOR SELLING TRADITIONAL LOTTERY PRODUCTS
1

The installation of a dedicated electrical power outlet for the lottery terminal.

2

All electrical power costs.
space requirements
Below are the components for a traditional Lottery retailer configuration.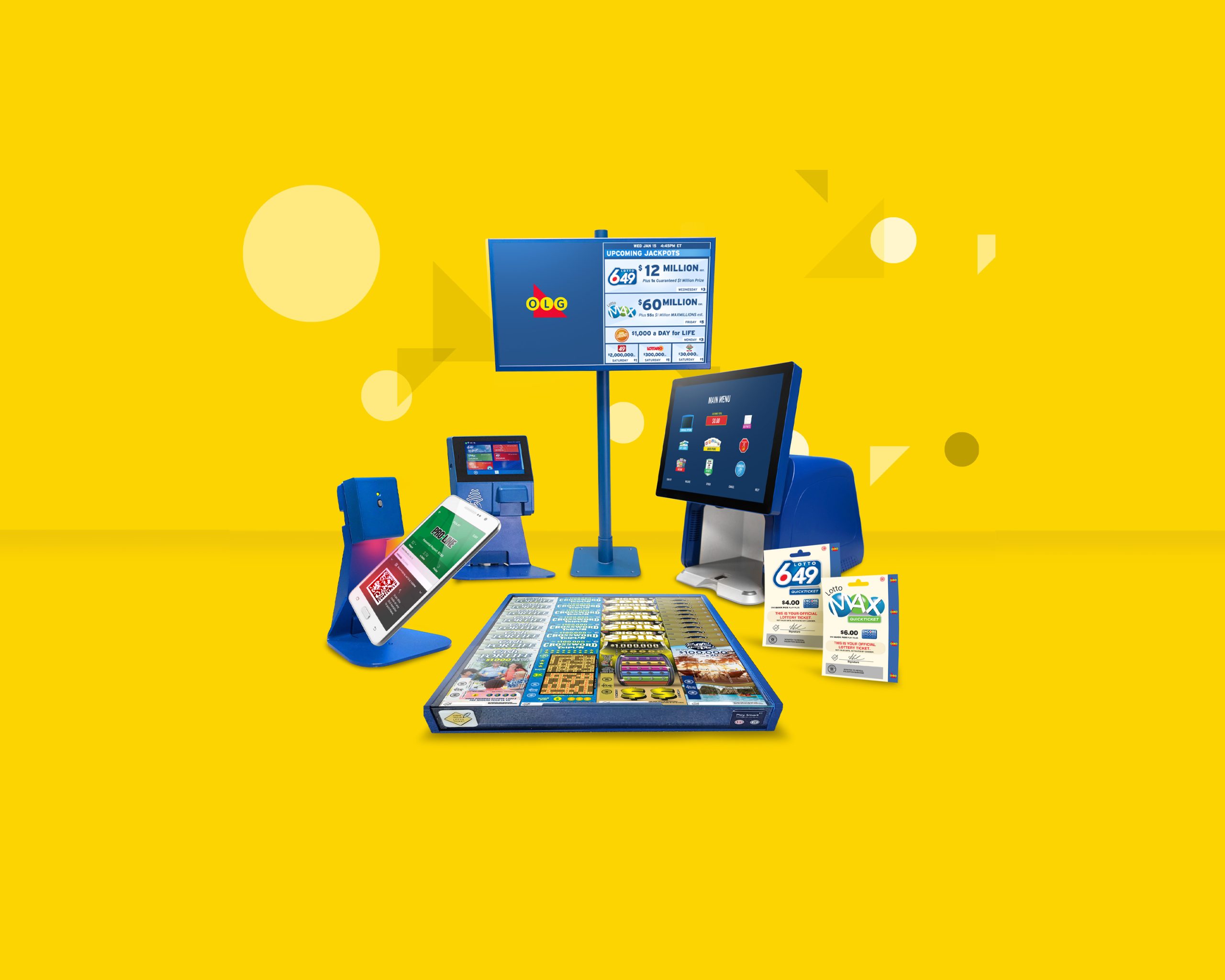 SELL TRADITIONAL LOTTERY PRODUCTS
1

OLG offers a wide variety of INSTANT tickets, draw games and sports games including: LOTTO MAX, LOTTO 6/49, LOTTARIO, ONTARIO 49, DAILY KENO, PICK-2, PICK-3, PICK-4, LIGHTNING LOTTO, INSTANT TOP UP, MEGADICE, POKER LOTTO, PROLINE and POOLS.

2

No charge for ticket delivery, ticket return and supply orders.
EARN REGULAR AND BONUS COMMISSION
3% INSTANT TICKET PRIZE REDEMPTION
2% LOTTO TICKET PRIZE REDEMPTION
2.5% GIFT CARD redemptions for sports and Lotto tickets and 5.5% for INSTANT tickets
EARN BONUS COMMISSION for selling top-prize-winning tickets
The average retailer generates approximately $9,000 per week in lottery sales.
Lottery Support
Once you become an OLG Lottery retailer, you will receive support on a number of levels as you begin to sell our products and generate new revenue. Here are the basics:
1

Service technicians to install and repair your equipment.

2

Access to a Retail Support Line, seven days a week.

3

A Sales Specialist who will visit or call your establishment on a regular basis to ensure your Lottery needs are addressed.

4

Retailer online training is provided as well as on-site at your location as needed.

5

Retail Service Representatives supporting Lottery Retailers.
Equipment
Below is the equipment provided to you by OLG at no charge:
1

Lottery terminal and supporting equipment including ticket checker.

2

INSTANT ticket displays for your front counter.

3

Lottery Playstand where customers will fill out selection slips and check their tickets.

4

Interior and exterior signs and point of sale materials promoting Jackpots and Lottery in your establishment.

5

Digital menu boards where applicable.
Promotions
During the course of the year we offer many customer promotions to help grow your business – all designed to help boost awareness and drive sales.
Advertising
At no cost to you, the OLG produces provincewide advertising to educate your customers about OLG Lottery games available to play. We traditionally run TV, radio, outdoor advertising, internet campaigns and other means of support to excite your customers about Lottery games. Point-of-sale materials are also provided for your establishment to help drive awareness and increase sales.

Want gambling tips, odds, and strategies? Learn more about the games you love to play!
Go to playsmart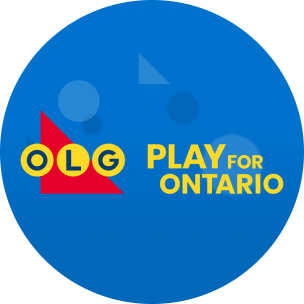 100% of profits go back to Ontario
OLG gives back to the Province and people of Ontario by providing revenue to the government, our host communities and local charities.