OUR HISTORY
A lot has changed since OLG was founded in 1975 – but our commitment to making a difference for the people of Ontario has remained the same. Explore our history to learn more about our past, and to get excited about our future.
OUR HISTORY
A lot has changed since OLG was founded in 1975 – but our commitment to making a difference for the people of Ontario has remained the same. Explore our history to learn more about our past, and to get excited about our future.
RICH HISTORY, VIBRANT FUTURE
OLG has proudly given back to the people and Province of Ontario since we launched the first lottery in Ontario in 1975. As we evolve, we're continuing to support communities while creating the future of gaming entertainment. Through product growth and expansion, we are innovating Ontario's gaming industry while building deep relationships with our customers and partners to drive ongoing success. We can't wait to see what tomorrow will bring.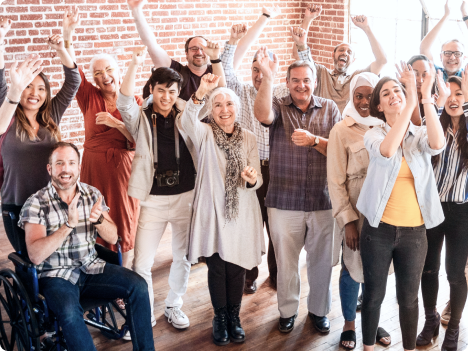 OLG Through the Years
Explore over 40 years of OLG milestones that celebrate all we've achieved.
2005
2005
February
Province of Ontario announces $400 million investment to enhance Casino Windsor. The investment includes a new hotel, entertainment complex and conference centre, and upgrades to Casino Windsor.
A new national INSTANT game, SPECIAL 7, launches and is only the second national INSTANT game ever to be released.
2005
March
OLGC formally introduces the Responsible Gambling Code of Conduct, an action plan that demonstrates OLGC's commitment to reduce the risk of problem gambling in Ontario.
2005
April
The Province of Ontario announces OLGC's partnership with the AMBER Alert child find abduction warning system. Ontario is the first Canadian province to use its network of 9,000 lottery terminals to support the AMBER Alert in Ontario.
OLGC partners with the Ontario Horse Racing Industry Association and the Ontario Harness Horse Association to introduce a new scratch and win ticket, DAILY DOUBLE.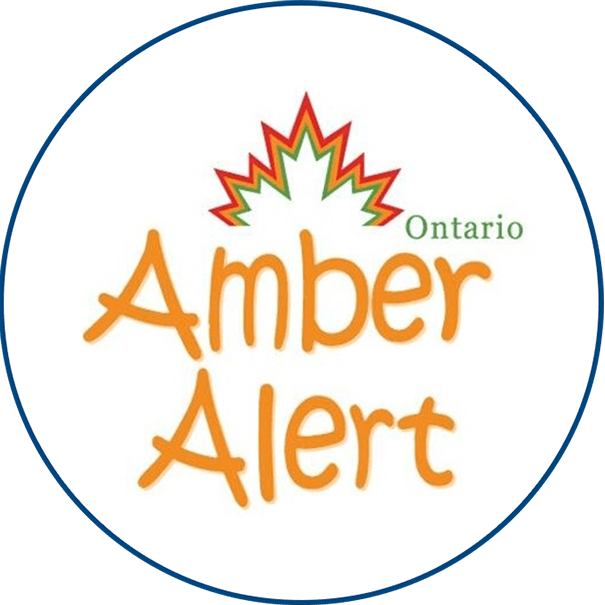 2005
September
E-Bingo Pilot opens in Barrie. Players now have the option of playing games through computer terminals and/or hand-held devices as a compliment to playing traditional paper bingo cards. This is the first of five Ontario bingo sites selected for the pilot that also include Kingston, Peterborough, Sudbury and Toronto.
OLGC's partnership in Ontario's AMBER Alert program wins the Diamond Award at Showcase Ontario 2005, a conference and exhibition of government programs that use innovative technology.
Casino Niagara opens "The Sports Section", a hub for Sports Lottery and off-track wagering occupying 2000 square feet of the casino.
Responsible Gaming Training for all OLGC employees begins.
2005
October
OLGC recognized for two awards at the Public Sector Quality Fair (PSQF), receiving a Bronze for its successful Corporate Security and Surveillance Emergency Medical Response Defibrillation Program while the AMBER Alert took home a Gold Award.
LOTTO 6/49 reaches record $54 million jackpot following a series of big bonus jackpots that started at $20 million.
OLGC's Procurement Department is one of two Canadian organizations to receive the National Purchasing Institute's prestigious "Achievement of Excellence in Procurement Award".
2005
November
OLGC launches two pilot Responsible Gaming Information Centres (RGICs) at Niagara Fallsview Casino Resort and Casino Windsor to provide an on-site source of information for customers and staff about safe gambling practices, and assist customers that ask for help by acting as a bridge to professional treatment options.
2006
2006
January
OLGC introduces QUEST FOR GOLD, a new INSTANT lottery ticket with ten top prizes of $1 million. Proceeds provide $10 million in funding support annually for Ontario amateur performance athletes, related high performance programs and services.
2006
February
OLGC launches New PICK 4 lottery offering a chance to win a $5,000 top prize every day. A third national INSTANT game, SPECIAL 8, is launched with over $45 million in prizes available.
2006
March
Slots at Ajax Downs opens, the 17th slots-at-racetrack facility.
OLG contributes $750,000 to Sault Area Hospital campaign.
2006
June
OLG opens the new Prize Centre at a new street-front location in Toronto with state-of-the-art technology creating a more customer and media-focused environment.
OLG launches a new $20 national lottery ticket, GRAND PRIX CASINO, offering $35 million in total prizing including 20 top prizes of $500,000.
2006
August
OLG launches QUEST FOR GOLD 2, the second edition of the premium $20 INSTANT lottery ticket with proceeds dedicated to funding Ontario amateur athletes.
LOTTO 6/49 reaches 2nd largest jackpot in Canadian lottery history at $43.2 million. The jackpot was shared among four winners – three from Ontario and one from Loto-Quebec.
2006
September
Casino Windsor opens "Legends" Sports Lounge offering casino-based sports wagering in a new, state-of-the-art sports lounge.
Ontario Lottery and Gaming Corporation introduces a new brand name – OLG – as well as a new brand promise to create excitement and possibility for customers within a safe and responsible gambling environment.
OLG announces a minimum ten-year instant ticket printing contract with Pollard Banknote that maximizes economic benefits for Ontario and includes the establishment of a ticket-finishing plant in Sault Ste. Marie.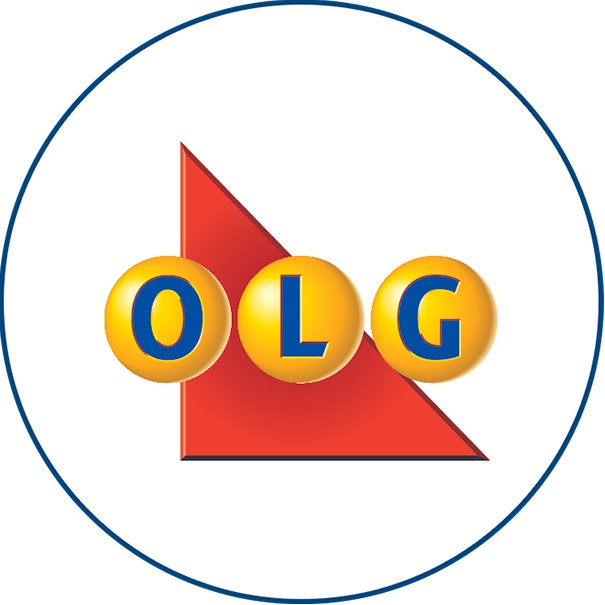 2006
November
OLG implements 7-Point Trust and Security Action Plan, a comprehensive package of new and expanded lottery security measures that vows to maintain and reinforce the trust of every lottery player in the province.
2006
December
Casino Windsor announces rebranding to Caesars Windsor in early 2008 – the first casino outside of the U.S. to adopt the world-class Caesars brand.
2007
2007
February
The Minister of Public Infrastructure and Renewal, David Caplan, announces the expansion of eBINGO into new pilot markets, such as Windsor, that will help sustain industry and the charities it supports.
2007
March
OLG launches the Electronic Age Verification program to on-line lottery retailers. This program enables retailers to electronically verify a customer's age by swiping an Ontario Driver's Licence.
Ombudsman of Ontario releases report on review of lottery prize integrity. OLG pledges to fully implement recommendations.
OLG's INSTANT category reaches record setting sales of $708.3 million.
2007
October
OLG launches QUEST FOR GOLD 3, the third edition of the premium $20 INSTANT lottery ticket with proceeds dedicated to funding Ontario amateur athletics.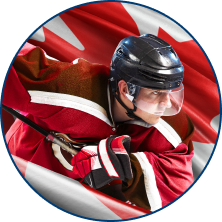 2007
November
OLG announces that beginning January 2008, the Alcohol and Gaming Commission of Ontario will be the province's lottery regulator, investigating all insider and suspicious lottery wins. This new measure is one of several new initiatives designed to continue to strengthen public confidence in Ontario's lottery system.
2007
December
OLG announces the payment of a $5.75 million lottery prize to the rightful owners of a ticket purchased and claimed in 2004.
2008
2008
April
OLG announces new security measures to protect players including:
• Lottery terminals in Ontario now "freeze" whenever a prize winning ticket worth $5,000 or more is validated.
• The look of on-line tickets and validations receipts has changed in order to make it easier for customers and retailers to match the right receipt with the right ticket.
• INSTANT CROSSWORD game becomes the first INSTANT game to feature a customer signature box prominently placed on the front of the ticket.
OLG announces it will establish new Responsible Gambling Resource Centres (RGRC's) across its network of 27 gaming sites. The Resource Centres will be operated by the Responsible Gambling Council, as are the two pilot projects, fully-staffed resource centres at Niagara Fallsview Casino Resort and Casino Windsor.
2008
June
The newly re-branded Caesars Windsor officially opens. The facility offers an expanded gaming floor, an additional tower with 369 new guest rooms, and a 5,000 seat entertainment stage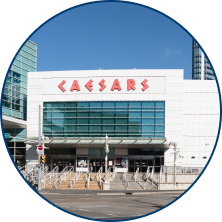 2008
July
To further ensure the integrity of the lottery prize system, OLG commissions a comprehensive audit of past wins, as well as trends in winning from 1995-2006. OLG commits to making the key findings from this review available to the public.
2008
August
LOTTO 6/49 reaches the second largest jackpot level in Canadian history at $45 million. The jackpot was shared by two tickets – one sold in Ontario, claimed by a group of 25 co-workers, and one sold in Quebec.
2008
November
OLG launches QUEST FOR GOLD 4, the fourth edition of the premium $20 INSTANT lottery ticket with proceeds dedicated to funding Ontario amateur athletics.
2008
Four Ottawa-area co-workers and their spouses share Ontario's largest single LOTTO 6/49 jackpot win of $40.4 million.
2008
OLG marks the 30th anniversary of its still-popular LOTTARIO lottery game, the first on-line lottery game in North America.
2008
December
In partnership with the Responsible Gambling Council, OLG establishes a full-service Responsible Gambling Resource Centre at OLG Casino Point Edward and a self-service kiosk at Slots at Flamboro. These are the first Responsible Gambling Resource Centres to open as part of OLG's commitment to open a centre at each gaming site.
2009
2009
February
OLG releases the results of a sweeping internal audit of lottery practices, and announces the following player protection measures:
• Beginning April 2009, the free ticket prize on Encore will be eliminated making all prizes payable in cash.
• New barcode technology will be phased in on all instant scratch tickets that will remove the requirement for a retailer to scratch off a validation code to validate a ticket.
• Approximately $3 million will be allocated annually to implement real-time data analysis and augment the human resources required to immediately flag suspicious behaviours/fraudulent lottery transactions.
2009
March
The Interprovincial Lottery Corporation (ILC) announces the retirement of LOTTO SUPER 7, and the future introduction of a new national lottery game. The final LOTTO SUPER 7 draw takes place Friday, September 18, 2009.
2009
April
Ontario's popular provincial lottery game ENCORE is re-designed, offering players more ways to win, and all cash prizes.
OLG excludes employees from playing OLG lottery games.
2009
May
OLG announces new environmental initiatives. Starting May 26, 2009, Ontario's lottery tickets are reduced in size by an average of 15-20%, which is the equivalent of saving 3,000 trees annually. Additionally, OLG announces its targeting of silver LEED certification for Casino Brantford. As part of this certification, OLG converted all of Casino Brantford's energy consumption to 100% green electricity from renewable sources, making it the first gaming site in Canada to use 100% green electricity.
2009
July
The Interprovincial Lottery Corporation (ILC) announces the introduction of LOTTO MAX – Canada's newest national lottery game. LOTTO MAX draws will take place on Friday nights beginning with the first draw on Friday, September 25, 2009.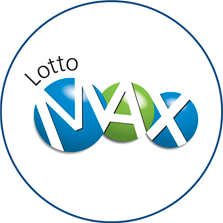 2009
August
OLG completes Phase One of the expansion of Slots at Georgian Downs. This redevelopment project created 90 new full and part-time jobs in the Town of Innisfil, and brought the number of slot machines at the gaming facility to 802. Phase Two of the expansion project will be completed in spring 2010 and involves the addition of 198 more slot machines, bringing the total to 1,000.
2009
November
Beginning November 3, OLG prohibits lottery retail employees from playing at their own stores.
Canada's biggest-ever lottery draw to date takes place on Friday, November 6. LOTTO MAX offers a jackpot of $50 million plus an additional 10 $1 million MAXMILLIONS prizes, for a total of $60 million in top prizes.
OLG and Breakaway Gaming Centre in Windsor open the city's first Electronic Bingo centre.