PLAYER PROTECTION
Discover the ways that OLG protects players and takes action to keep playing fair and honest.
PLAYER PROTECTION
Discover the ways that OLG protects players and takes action to keep playing fair and honest.
IDENTIFYing LOTTERY FRAUD
Help protect yourself by knowing what to look for and know what to do when it comes to lottery fraud.
Visit the Canada Anti-Fraud Centre for more information on protecting yourself from this and other types of fraud.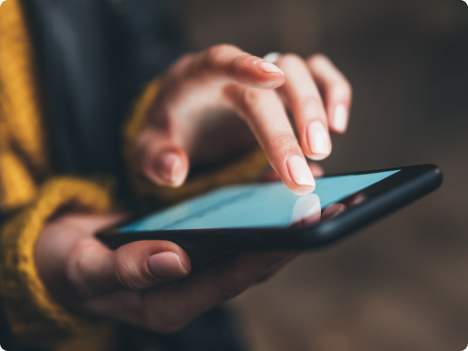 Protect Yourself from Potential Lottery Fraud
Despite OLG's zero-tolerance approach to fraud, fraud attempts can still happen. OLG will never ask our customers for any kind of payment in order to claim a prize. If you have received unsolicited emails, letters, or telephone calls asking you to pay taxes or fees on prize winnings, this is most likely fraud.
Here are some things to look out for that can help you identify and avoid lottery fraud and scams:
You did not buy a ticket.
You have never heard of the lottery game.
You did not register your name, address, email address, phone number, and a credit card before you were allowed to buy a ticket on an online lottery website.
You do not live in the country and you are not a citizen of the country of that lottery.
You are asked to pay money up front for fees or taxes in order to release your 'win.'
You are told you must reply within a given time or the money will be given to someone else.
New forms of fraud and scams are always emerging. If in doubt, contact OLG for clarification before giving personal details or payment information.
Reporting Potential Fraud
If you suspect that you've been a victim of fraud after purchasing or redeeming your lottery ticket(s), please notify OLG immediately by calling 1-800-387-0098.
An OLG staff member will take your information, which may result in an investigation being conducted. If criminal activity is suspected, your concerns will be forwarded to the Ontario Provincial Police.