Employee Resource Groups Helping to Create a Culture of Inclusion
Employee Resource Groups Helping to Create a Culture of Inclusion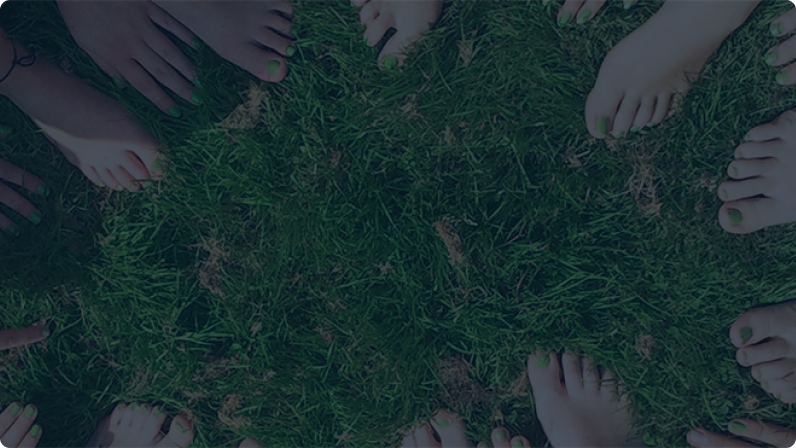 OLG is committed to building an inclusive workplace and the work of our Employee Resource Groups (ERGs) is helping us get there. These employee-led groups bring together people who share a common identity, characteristic and set of interests. They create a culture of inclusion that enhances allyship and employee engagement, while supporting the objectives and priorities of OLG. The first two ERGs to launch were the OLG Women's Network and the OLG Pride Network.
The OLG Women's Network launched on Women's Day, March 8, 2017, and provides networking and development opportunities for women at OLG.
"People have come together from across OLG to have meaningful engagement," says Executive Co-Sponsor, Alexandra Aguzzi. "The Women's Network provides an excellent forum to share our experience as colleagues at OLG and to exchange new ways of thinking."
The OLG Pride Network was formed in April 2017 and celebrates the diversity of the LGBTQ2+ rainbow. The network leads OLG's participation in the Toronto Pride Parade and the Sault PrideFest Walk and brings people together on Day of Pink, National Coming Out Day, and International Day Against Homophobia.
Speaking about the Pride Network, Carlin Rensburg, one of its Co-Chairs says: "What's most satisfying is the difference it's made to our employees. We hear regularly about how our colleagues are coming out to their managers and colleagues who they have worked with for years, and how good it feels."
In the past two years, OLG has launched two more ERGs—the Mental Wellness Network and the Cultural Diversity Network.
The Mental Wellness Network launched in October 2018. It is working to increase awareness about what it means to have a mental illness and ensure that employees feel safe to show compassion and understanding towards each other. In conjunction with the launch of the Mental Wellness Network, OLG launched Mental Health First Aid training, a program offered by the Mental Health Commission of Canada. It aims to improve mental health literacy and provide the skills and knowledge to help people better manage potential or developing mental health problems in themselves, a family member, a friend, or a colleague. The program teaches people how to:
Recognize the signs and symptoms of mental health problems.
Provide initial help.
Guide a person towards appropriate professional help.
"The statistics around mental health in Canada are startling. In any given year, 1 in 5 people in Canada experience mental health problems or illness—and only 23 per cent of those surveyed indicated that they would talk about it with their employer," says the group's Executive Sponsor, Will Hill. "My hope is that this ERG marks the beginning of our efforts to address the stigma around mental health in our workplace."
The Cultural Diversity Network is OLG's newest ERG and officially launched to employees in May 2019. Its mission is to foster and promote the success of individuals from different ethnic and cultural backgrounds.
"OLG is fortunate to be able to draw on the skills and experience of employees from a variety of cultures and ethnicities. They offer great insights into our business and, ultimately, help us get to know our customers."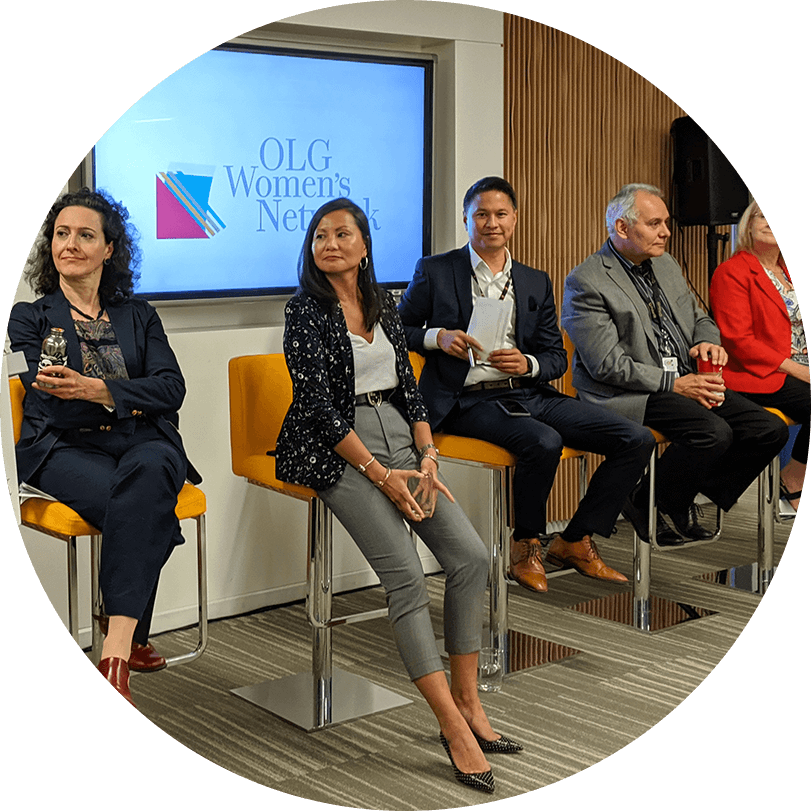 "OLG is fortunate to be able to draw on the skills and experience of employees from a variety of cultures and ethnicities. They offer great insights into our business and, ultimately, help us get to know our customers. The Cultural Diversity Network is focused on recognizing and celebrating the incredible skills and talents of our diverse group of employees," says Executive Sponsor, Brian Calalang.
OLG also has a Diversity Calendar Events Committee, which promotes significant multicultural occasions — like National Aboriginal Day, Black History Month and Chinese New Year — through various initiatives and events that build awareness and understanding of cultural differences.
Lastly, OLG has a dedicated group of individuals who lead the Events Group under the D & I umbrella. This group promotes the range of multicultural dates on the diversity calendar through events that raise awareness and build understanding about cultural differences.
ERGs serve as an important resource to OLG, providing different perspectives and lived experiences to help us identify opportunities to embed diversity and inclusion into our business design, key programs and policies.
CORPORATE SOCIAL RESPONSIBILITY REPORTS
OLG's Corporate Social Responsibility Report serves as a measure of OLG's efforts in a number of areas of social responsibility including: Responsible Gambling and efforts to educate players and address problem gambling; earning and keeping customers' trust; supporting employees' engagement in communities; strengthening communities; and, reducing OLG's impact on the environment. Our report has transitioned to a fully digital report that will be regularly updated to communicate key social responsibility developments as they occur. Our new report is easy to access and navigate, and it demonstrates OLG's ongoing commitment to social responsibility.