SHELLY GAUTIER
AND HER QUEST FOR GOLD
SHELLY GAUTIER
AND HER QUEST FOR GOLD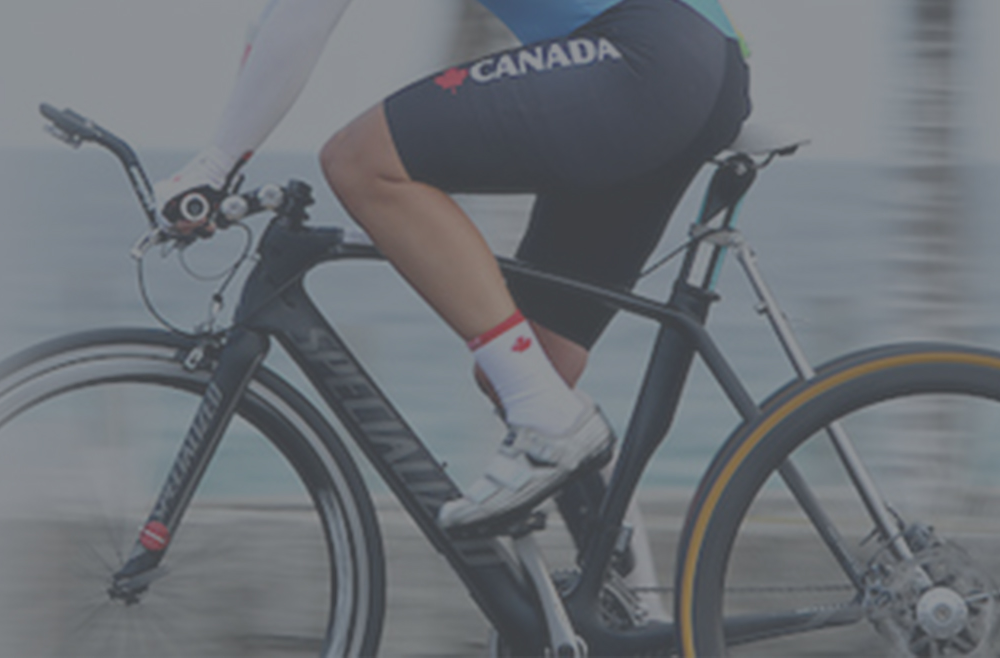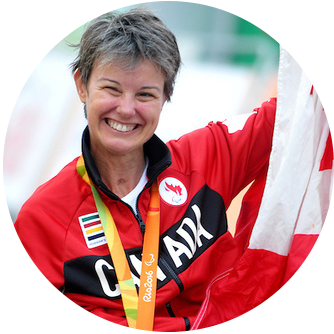 Ontario Lottery and Gaming Corporation (OLG) and its employees are proud supporters of the Team Canada athletes who participated in the Tokyo Summer Olympics and Paralympics this summer. We were particularly excited to watch all the athletes from Ontario who competed for the podium, especially those who had benefitted from the Quest for Gold Program.
A total of 128 athletes, including guides, were officially named to the Tokyo 2020 Canadian Paralympic Team representing 11 provinces and territories. Of the 71 women and 57 men on the team, 46 are from Ontario or have permanently relocated to this province to train. And 98 per cent of those athletes have benefitted from direct support through the Quest for Gold Program during their career.
Shelley Gautier, an accomplished competitive Para cycler (or "trike racer"), Bronze Medal Paralympian (Rio 2016) and member of the 2021 Team Canada Paralympic team, can speak directly to how the program helps athletes whose sights are set on the Games.
An athlete from an early age, Shelley developed a passion for racing mountain bikes competitively. In 2001 she crashed her bike while on holiday, leaving her in a coma for six weeks. After the accident, Shelley spent eight months in a rehab hospital in Toronto learning to walk and talk again after being diagnosed with hemiplegia, or one-sided paralysis, which affects the right side of her body. Following her recovery, Shelley re-entered competitive sports in para-sailing where she became a competitive sailor. Then in 2009, Shelley became the first female T-1 rider on the international para-cycling scene.
"I couldn't do what I do without these custom braces."
With the funding support provided by the Quest for Gold Program, Shelley has been able to purchase custom made arm and leg braces that allow her right arm to function on the racing trike. Without this specialized equipment, Shelley would have had to strap her paralyzed arm to her chest, forcing her to ride one-handed which does not provide the same amount of stability. "I couldn't do what I do with out these custom braces," said Shelley.
Competition alone is not enough for Shelley and she has gone on to create a not-for-profit organization that encourages people with disabilities to turn their passion into action. The Shelley Gautier Para-Sport Foundation loans para-cycling equipment, so people with disabilities can be more integrated into their communities. The foundation currently has contracts with the Niagara Region, Brantford, Whitby and Bromont, Québec, breaking down barriers for people living with disabilities, enabling them to participate in sports activities. "I just want to get butts in bikes and get people out enjoying recreational activities together," she added.
OLG has supported the Quest for Gold Program since its inception in 2006, motivating dedicated athletes like Shelley to achieve their personal best by enabling travel and training for recipients and providing opportunities that might not otherwise exist. "I really want to thank OLG for everything they do for the Quest for Gold program! You don't know how important it has been for me," Shelley concluded.
CORPORATE SOCIAL RESPONSIBILITY REPORTS
OLG's Corporate Social Responsibility Report serves as a measure of OLG's efforts in a number of areas of social responsibility including: Responsible Gambling and efforts to educate players and address problem gambling; earning and keeping customers' trust; supporting employees' engagement in communities; strengthening communities; and, reducing OLG's impact on the environment. Our report has transitioned to a fully digital report that will be regularly updated to communicate key social responsibility developments as they occur. Our new report is easy to access and navigate, and it demonstrates OLG's ongoing commitment to social responsibility.