For over four decades, OLG has been giving back to the Province and making life better for people across Ontario. We are proud to partner with businesses, municipalities and Indigenous communities to provide safe, responsible and fun entertainment experiences. Check out the OLG Impact Report in celebration of the work we've done.
OLG Impact Report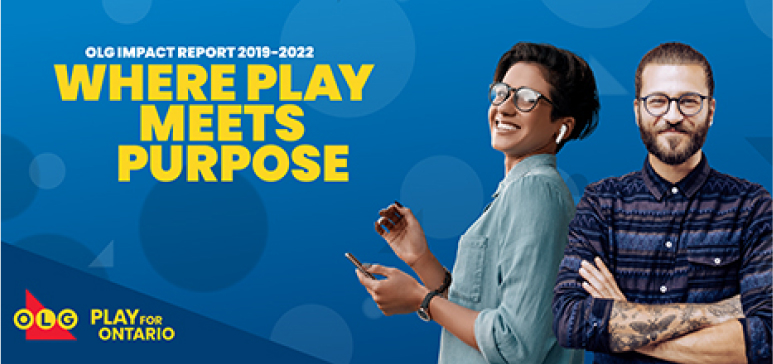 Open OLG Impact Report
OLG Impact Video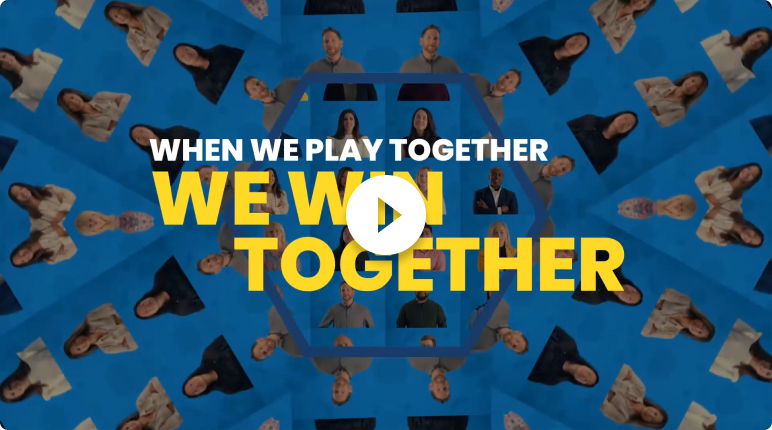 Welcome to OLG's Corporate Social Responsibility (CSR) digital report
Since 1975, OLG has provided approximately $55 billion to the people and Province of Ontario. OLG's annual payments to the province help support provincial priorities including the operation of hospitals, problem gambling prevention and treatment, amateur sport, and local/provincial charities and initiatives.
We are committed to creating positive social benefits for communities and reducing our environmental impacts – from how we run our business to how we serve our stakeholders and the people of Ontario.
This site provides easy access to information on our progress and accomplishments in the CSR area. Rather than publishing a report once a year, our interactive format allows us to share updates on our commitments and achievements more frequently. Readers can access comparable year-over-year data about our progress, as well as find specific information they are interested in, including details of our award-winning player education program, PlaySmart and various other public reports, like our Annual Report.
We hope our site will help you better understand how CSR fits into our culture, our goals and our day-to-day life at OLG.
We Are What We Do
OLG contributes to the Province and people of Ontario by providing revenue to the government, our host communities and local charities.
However, giving back goes beyond our financial contribution alone. Ontarians expect us to contribute in ways that benefit individuals, communities and our society overall. OLG is doing this by taking the necessary steps to reduce problem gambling and its effects, supporting our employees' contributions at work and in the community, and further generating social value across municipalities and the province.
Our approach to Corporate Social Responsibility (CSR) is grounded in our Mission and Values and reflects our commitment to acting on what matters most to the people of Ontario.
OLG has categorized its CSR initiatives under five pillars: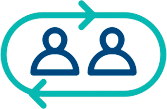 Engaging Our Employees
Learn More

Reducing Our Environmental Footprint
Learn More