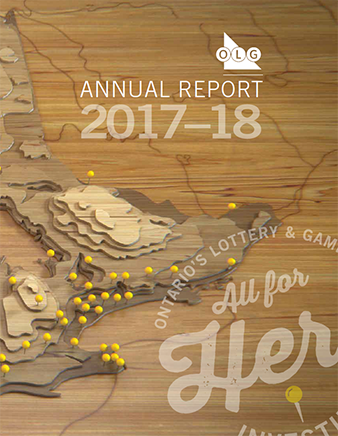 OLG Annual Report 2017-18
OLG's net revenue is paid to the Government of Ontario Consolidated Revenue Fund. Learn about our annual performance.
OLG Annual Report 2017-18 (PDF)
Classified as an Operational Enterprise Agency of the Province of Ontario, the Corporation is intended to provide gaming entertainment in an efficient and socially responsible manner that maximizes economic benefits for the people of Ontario, related economic sectors and host communities.
In accordance with the Agencies and Appointments Directive (AAD), business plans have to be publicly posted within 30 days of Minister approval along with the agency's mandate letter. To ensure compliance with AAD, the 2018 mandate letter from the previous government is being posted with OLG's 2018-19 Business Plan.