This year, OLG generated $4.1 billion in economic activity in Ontario. This includes...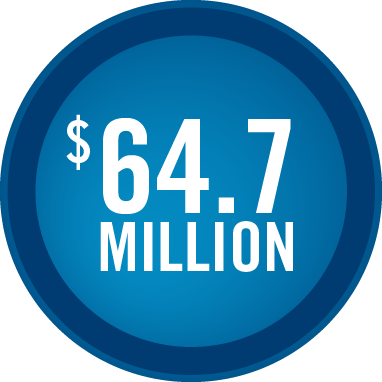 $19.1 million that OLG directed to its Responsible Gambling program, including Resource Centres, education and technology, program delivery, staff training and self-exclusion capital costs
$41.4 million in Charitable Gaming proceeds distributed to participating local charities
$4.2 million in corporate and lottery festival and event sponsorships
In addition, OLG awarded more than 2.1 billion in lottery prizes to players.
See Recent Winners
How local communities benefit
Each year, OLG gives back millions of dollars to communities that host OLG gaming facilities. Municipalities use this money to fund things like college and university campuses, hospitals, community centres, and charities.
*Net Profit to the Province is the amount the Corporation returns to the Province of Ontario after stakeholder and other payments.
**based on government policy that directs 2% of annual forecasted OLG slot machine revenue (before service provider fee deductions and excluding slot machine revenue from the Resort Casinos)
***Direct employees are those employed directly by OLG. Indirect employees are those employed by the Resort Casinos.