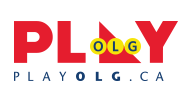 Our next level of online gaming is launching soon!
The functionality you are trying to reach is temporarily unavailable as we get ready to launch the new OLG.ca. Rest assured, this inconvenience is temporary and we are here to support you along the way!
To unsubscribe from OLG promotional emails, please click here or send an email with unsubscribe in the subject line to playersupport@olg.ca.
To activate your account or upload required documents, please contact us at playersupport@olg.ca
We can't wait to have you try the new OLG.ca soon!
---
Le jeu en ligne passera bientôt au niveau supérieur!
La fonctionnalité que vous essayez d'utiliser est temporairement indisponible puisque nous nous préparons à lancer le nouveau site OLG.ca. Ne vous inquiétez pas, ce désagrément est temporaire, et nous sommes là pour vous soutenir pendant cette période!
Pour vous désabonner des courriels promotionnels d'OLG, veuillez cliquer ici ou envoyer un courriel à playersupport@olg.ca en inscrivant « Désabonnement » à la ligne Objet.
Pour activer votre compte ou téléverser les documents requis, veuillez nous envoyer un courriel à playersupport@olg.ca.
Nous sommes ravis que vous puissiez bientôt essayer le nouveau site OLG.ca!